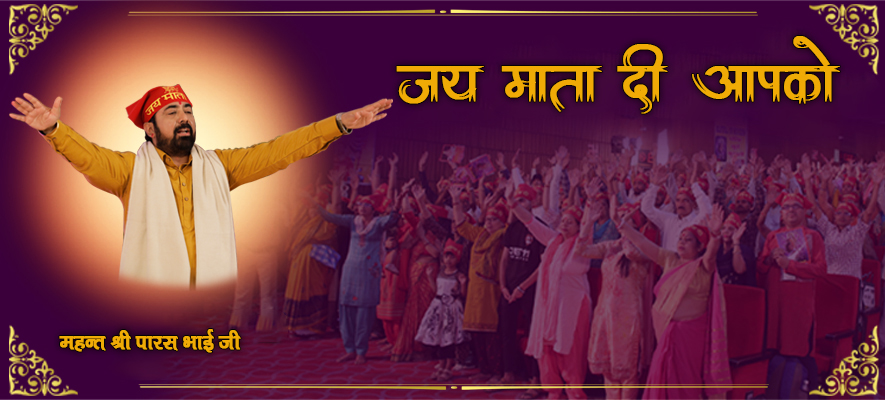 Jai Mata Di
PARAS PARIVAAR
A Father Of Spiritual Entertainment
Jai Mata Di Aapko…
Venerable Shri Shri Paras Bhai Guruji is a great astrologer, a spiritual leader, an extraordinary motivator, an inspirational orator, and a straight-out social worker who dedicates oneself to the welfare of society and people's happy and prosperous life.
The people have come from afar to meet and listen to Shri Shri Paras Bhai Guruji. He is nothing but an institution within itself because he has a great knowledge bank.
Shri Shri Paras Bhai Guruji is a vision itself that cares about the welfare of society, country, and the world respectively.
He continued trying to construct such kind of society where nobody remains hungry due to their poor economic situation, where there are no quarrels and tribulations in the name of Cast and religion, where there is everyone stay lovingly and bonafide with each other.
Paras Parivaar is a socio-spiritual institution whose FOUNDER and DIRECTOR is Shri Shri Paras Bhai Guruji. This organization was laid on 17th September 2012.
Paras Parivaar is selflessly influenced by the ideology of public welfare and they organized so many spiritual and social events for the internal as well as external development of their devotees.
In the spiritual sector, they have been organizing events like "Dukhnivaran Mahachandi Path" and "Prarthna Sabha" where they work on the internal divine world of the devotee for their inner peace and devotional transformation.
Likewise in the social sector, they have been serving themselves in services like Langar, Dharmrath and Cow service for social awareness and to preserve our Indian culture.
Some great works are in progress like they are building a huge temple of Goddess ; "SHAKTIDHAM" at Karnal, Haryana.
Shri Shri Paras Bhai Guruji, Paras Parivaar appeals to all of you to co-operate in this great work and make your invaluable contribution to making this earth like heaven.